To celebrate my 38th and Steve's 31st birthday, we took a trip to see Brazil v Japan in the Confederations Cup in Germany.
The match was excellent. Goals by latest Brazilian wonderboy Robinho and the sparkling Ronaldinho, and a spectacular last minute equaliser by Japan made it a night to remember. The evening was capped for me with an appearance by 80s Viz superhero Brown Bottle...
Team line-up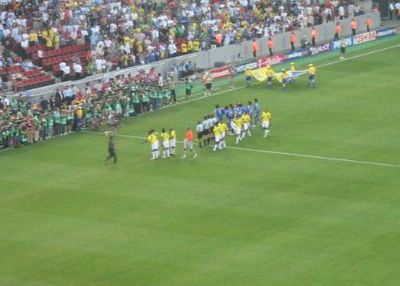 The stadium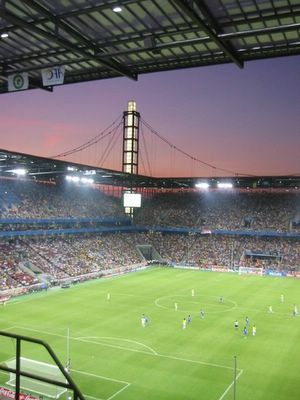 Banzai!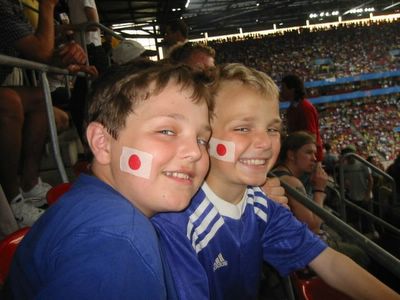 My best action shot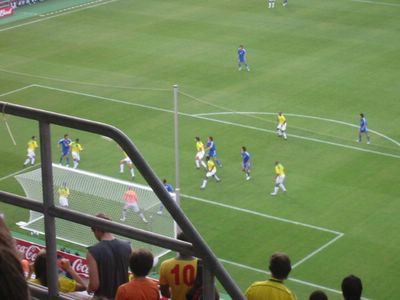 Supporters take Japanese flag theme a bit too far...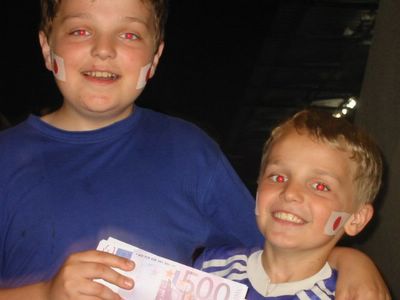 Brown bottle approaches

The (fake) money shot

Leaving